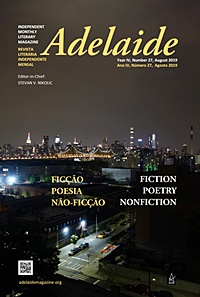 The stranger who rescued him was a dark-skinned woman. She'd been wearing a green dress with flowers and a matching sweater, delicate pearl buttons running down the front. She smelled exotic like rose petals. All he wanted to do was to thank her.
Click here to read my short story, The Rescue, published in Adelaide Literary Review, Issue No. 27, August 2019.
I also invite you to read a recent blog post on The Possibility of Transformation. And my National Indie Excellence award-winning novel, Thin Places.