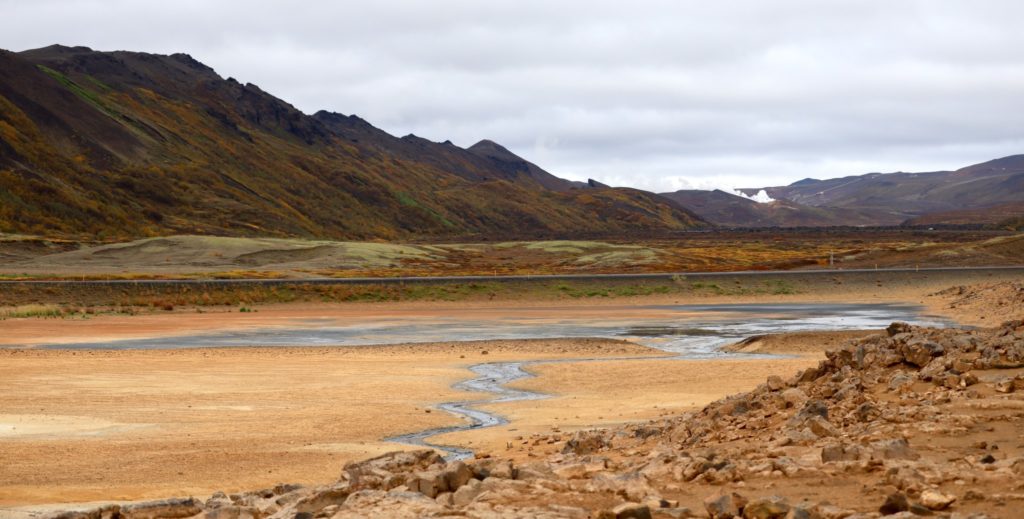 You can't visit Iceland without thinking—now here's a people who've truly made the best of a bad situation.
The landscape is stark and unforgiving: Scalding hot geysers. Craggy lava rock. Steam spewing to the surface heaving gray and yellowish swirls of mud into the air. Glaciers and ice caves. Punishing hurricane-force wind. Inescapable—and unpredictable—bone-chilling cold. At the height of winter, there's only four hours of opaque sunlight that hovers above the horizon.
Remember Eyjafjallajökull? That's the unpronounceable volcano that erupted in 2010, shutting down European airspace and creating travel chaos. Yup, quintessential Iceland.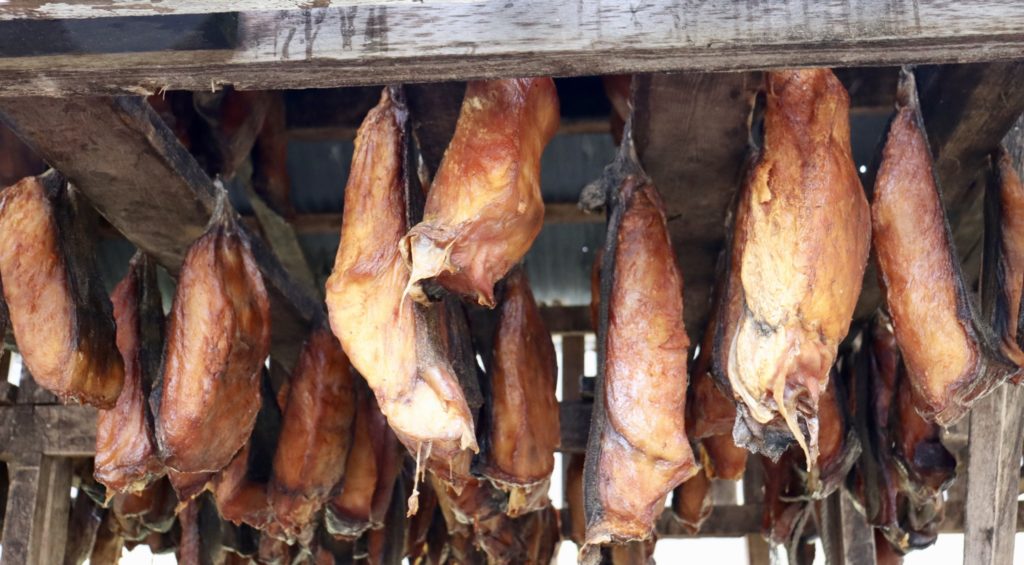 If that weren't enough by way of adversity, I dare you to try hákarl or fermented shark meat. The meat is poisonous when fresh, so it must be cured and then hung to dry for four to five months. Because of the strong ammonia-rich smell, it's eaten in small chunks with toothpicks and a vodka chaser. Reportedly, the chef Anthony Bourdain said it was "the single worst, most disgusting and terrible tasting thing" he'd ever eaten. I wouldn't disagree.
How we deal with adversity says a lot about who we are. For the Icelanders, it's þetta reddast, a favorite expression loosely translated as "everything will turn out all right." It's an anthem of both optimism and certainty—that whatever happens, they'll figure it out.
The Icelanders I met were lovely but reserved—not effusive like the Finns or flowery like the Colombianos. They are a people of few words. Perhaps this is an accommodation to their isolation. Imagine a country the size of New York, but with a population of 339,000 and only 9 people per square mile. It's a nation of introverts. The closest neighbor, Greenland, is 180 miles away.
As an introvert myself, I find this enticing.
I don't have the impression that Icelanders feel deprived. They make it a priority to use their limited resources wisely—making them consummate environmentalists. Iceland is a volcanic island and about 85% of their total energy is derived from renewable sources—geothermal energy and hydroelectric power. Many communities in Iceland are clustered around these steamy hot springs. I spent a lovely evening relaxing at the community swimming pool across the street from my hotel in Akureyri where it seems the entire town gathers to swim laps in the Olympic-size pool, splash down the water slides, soak in one of three hotpots—the hottest of which is 43°C or about 109°F.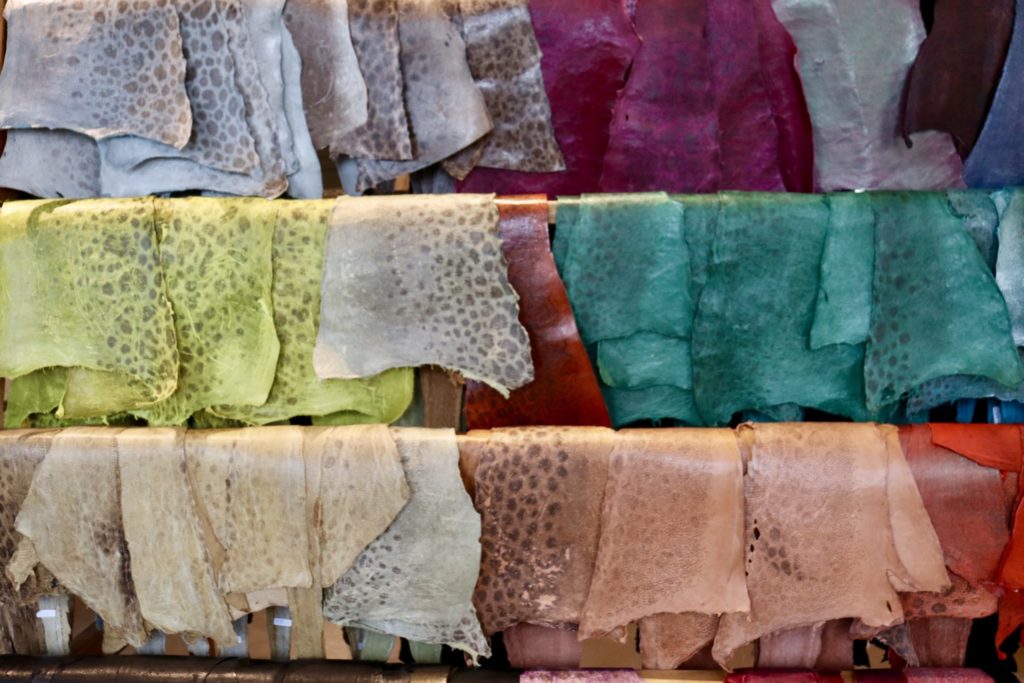 It's not surprising they eat lots of fish—cod, haddock, salmon, and monkfish. With what's left from their dinner plates, they make into beautiful handbags and belts and wallets fashioned out of fish leather; collagen powder for skin products; pet food; calcium and other vitamins; shark cartilage; omega oils. The list goes on.
That same stark, unforgiving landscape that shapes an environment of adversity is also stunningly beautiful. Iceland is a country of thundering waterfalls and double rainbows, mossy emerald green lava fields, geysers and mud pools, glaciers and ice caves. And of course, the Aurora Borealis. No wonder tourists have fallen in love.
It makes me consider my own relationship to adversity. By and large, I live a privileged life, but I can easily get lost in trivial grievances. Robocalls and spam email. The scarcity of avocados. The ever-increasing cost of cable TV. Traffic and the lack of adequate parking in the downtown. These are common complaints, so I know I'm not alone, but they are complaints that mask the true nature of our existential climate crisis. What would it mean if we were able to take in the full reality: that future generations will be faced with unprecedented fires and floods, famine, drought, loss of habitat and more?
Of course, many of us are committed to doing our part to heal the planet. Who among us doesn't recycle? We're doing our best to limit consumerism and we send money to our favorite environmental charities. Electric cars are no longer a rarity. Even the presidential candidates are voicing their own concerns about climate change.
With our planet melting day by day, it's impossible to know how much is enough. We feel hopeless and overwhelmed. And then we lose our way, pushing aside what we know to be true: that our planet won't survive any more abuse. The reality is that we can't afford to forget.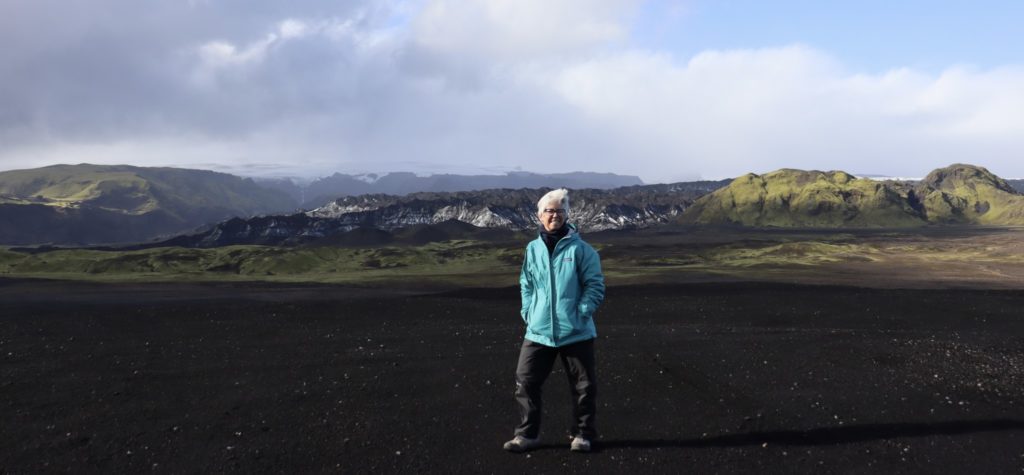 What can one person do? Perhaps a diet that includes fermented shark and a long, icy cold, dark winter would help to keep us on the right path. Remind us how blessed—and endangered—we are.
Like the Icelanders, we can make friends with adversity. Because one way or another, that's what we're facing.
I invite you to read related travel blogs including Colombian Courtesy: The Declining Cost of a Tinto and Morocco: A Call to Prayer. And my novel, Thin Places, that is available on Amazon in paperback and Kindle.